Procurement Process –
Jamie Lester and his team at Vandalia Bronze can help you conceptualize your project, fundraise, and turn it into a reality. Below are some projects that started with digital design before being transformed into large scale public works.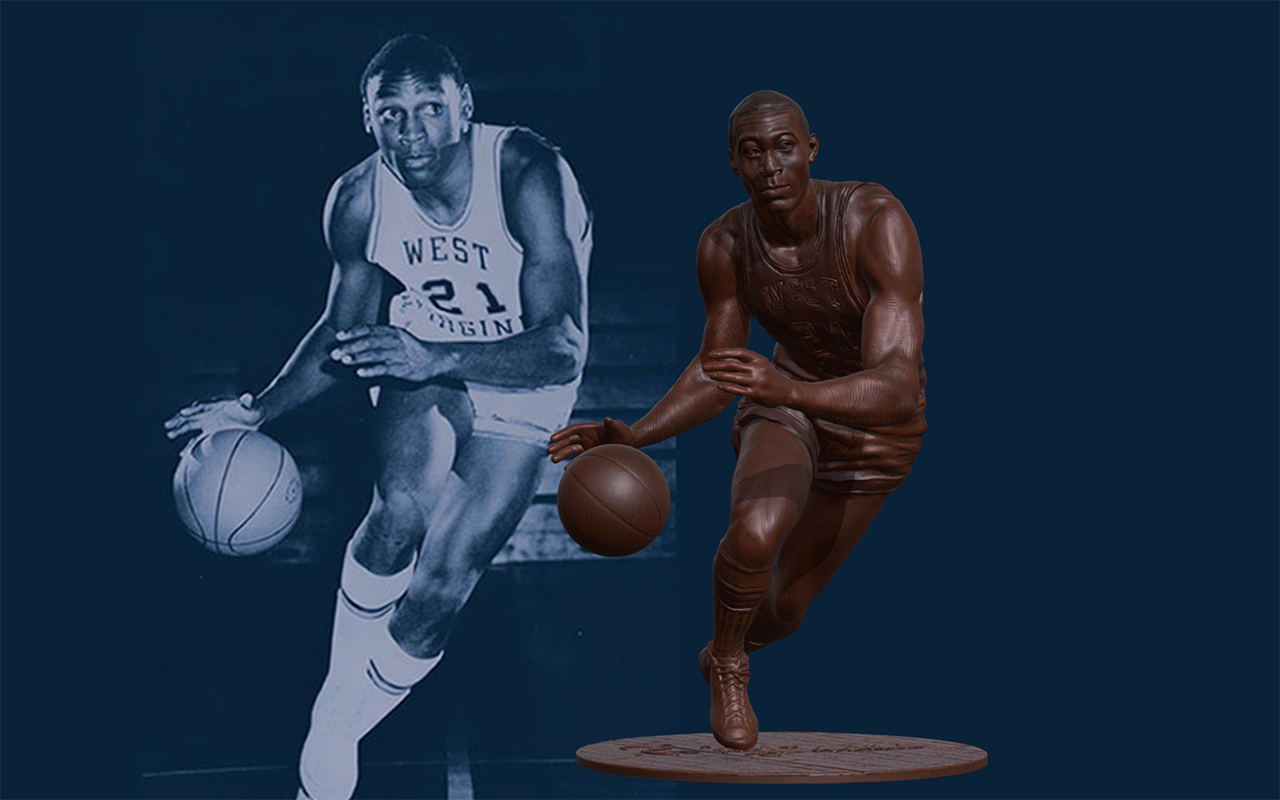 Ron "Fritz" Williams
Morgantown, WV project. Hal Greer was a professional  American basketball player and alumni to WVU. Lester designed this sculpture as a concept for a possible WVU Athletics homage to the great player and breaker of the color barrier.
GOLDEN RATIO
Dallas, TX project. An abstraction of the golden ratio/phi.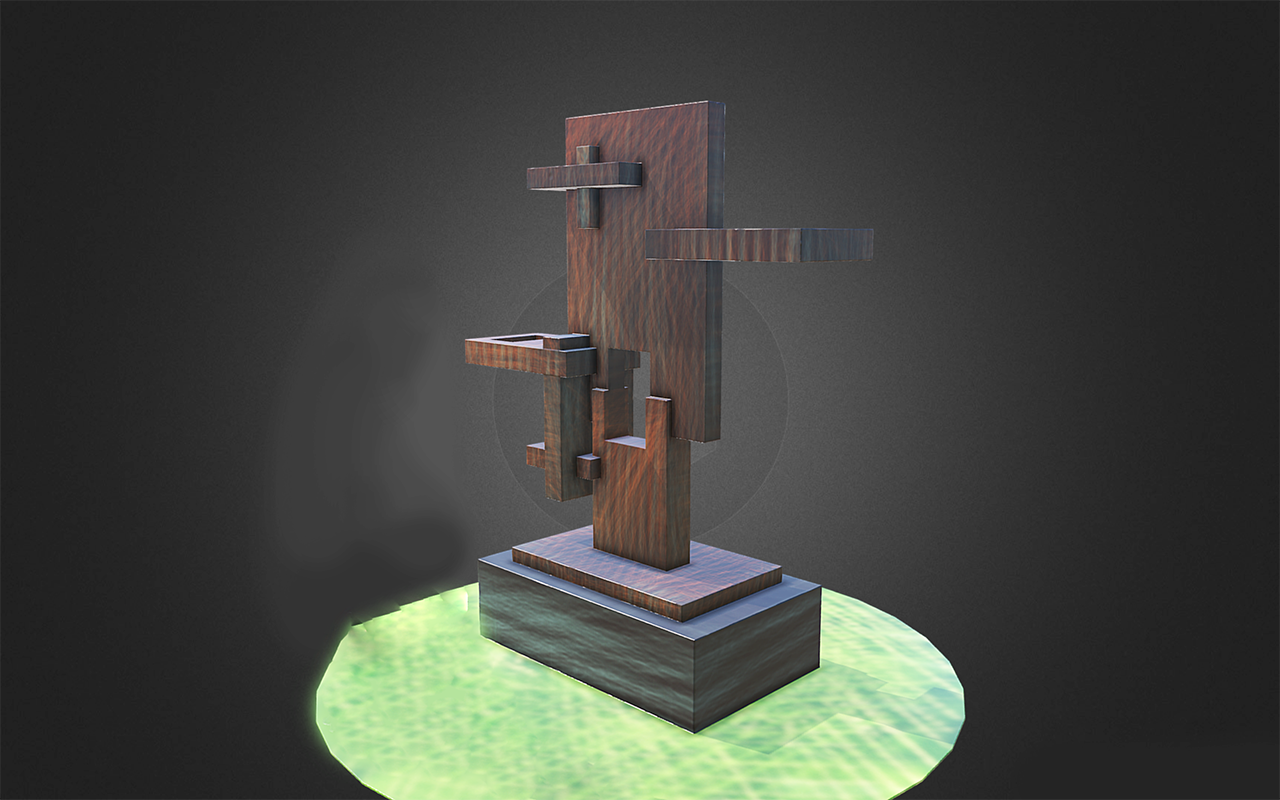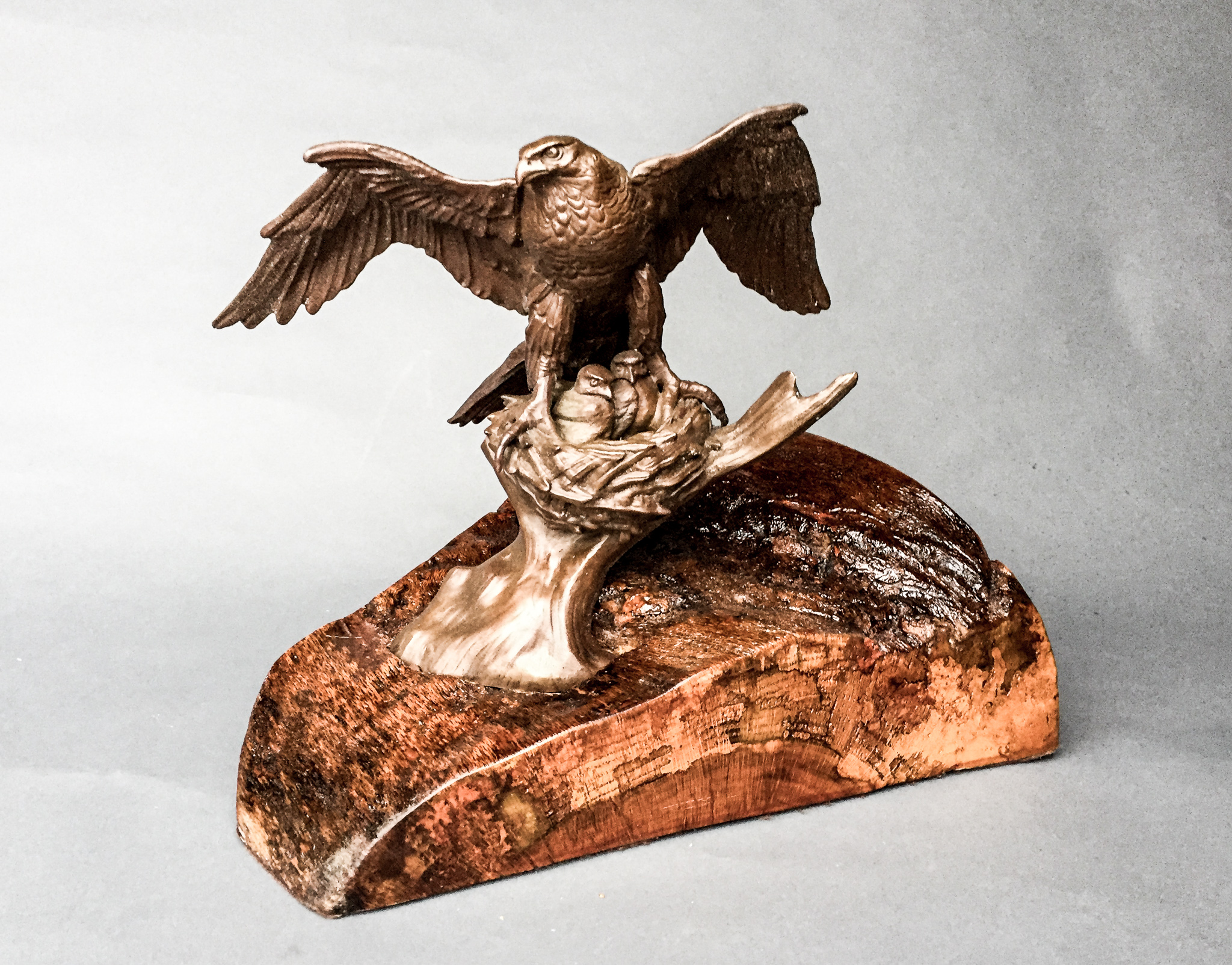 THE FORTRESS OF PROTECTION
Kansas City, MO project. A fierce mother falcon protects her fledglings. This project was conceptualized digitally, then as a 10″ bronze sculpture, before being cast at 8′ high in bronze and installed at the home of the client. 
FAIRMONT DIAMOND
Fairmont, WV project. An abstracted view of the name "Fairmont" into a diamond shape.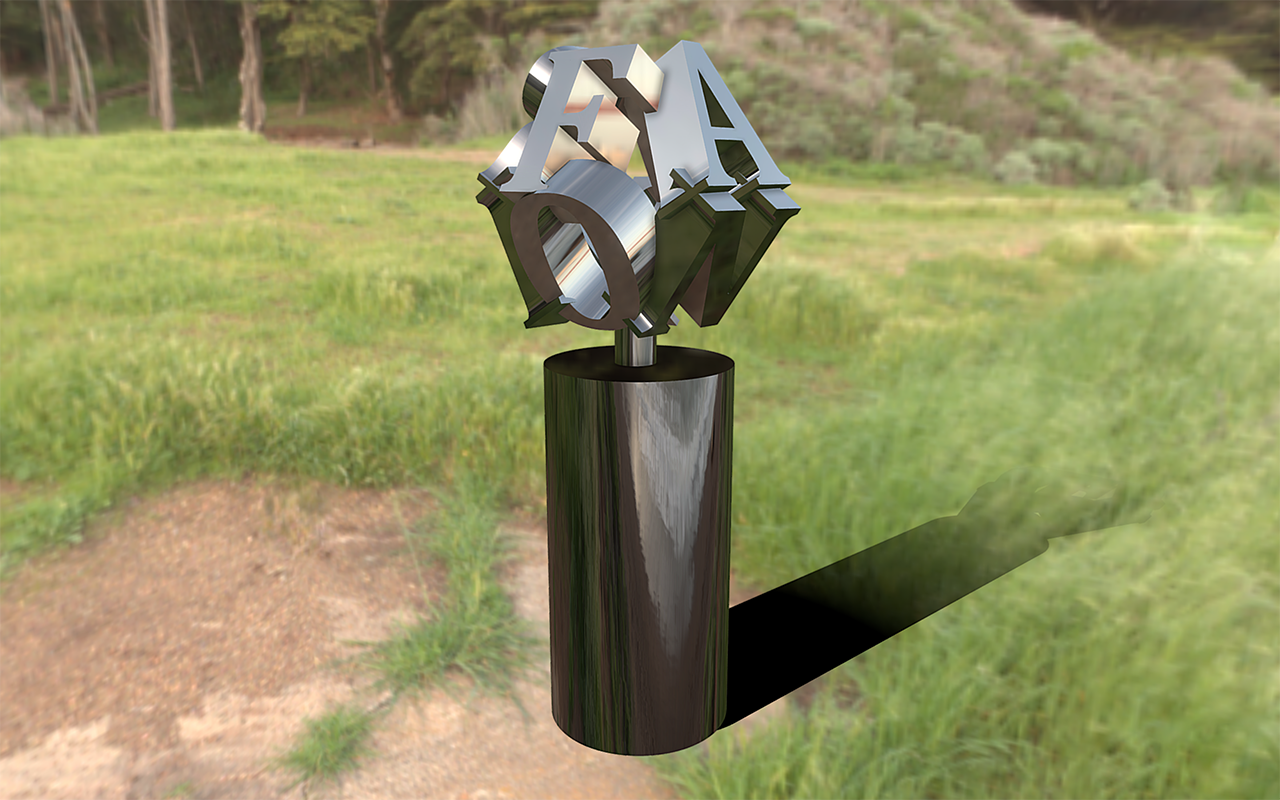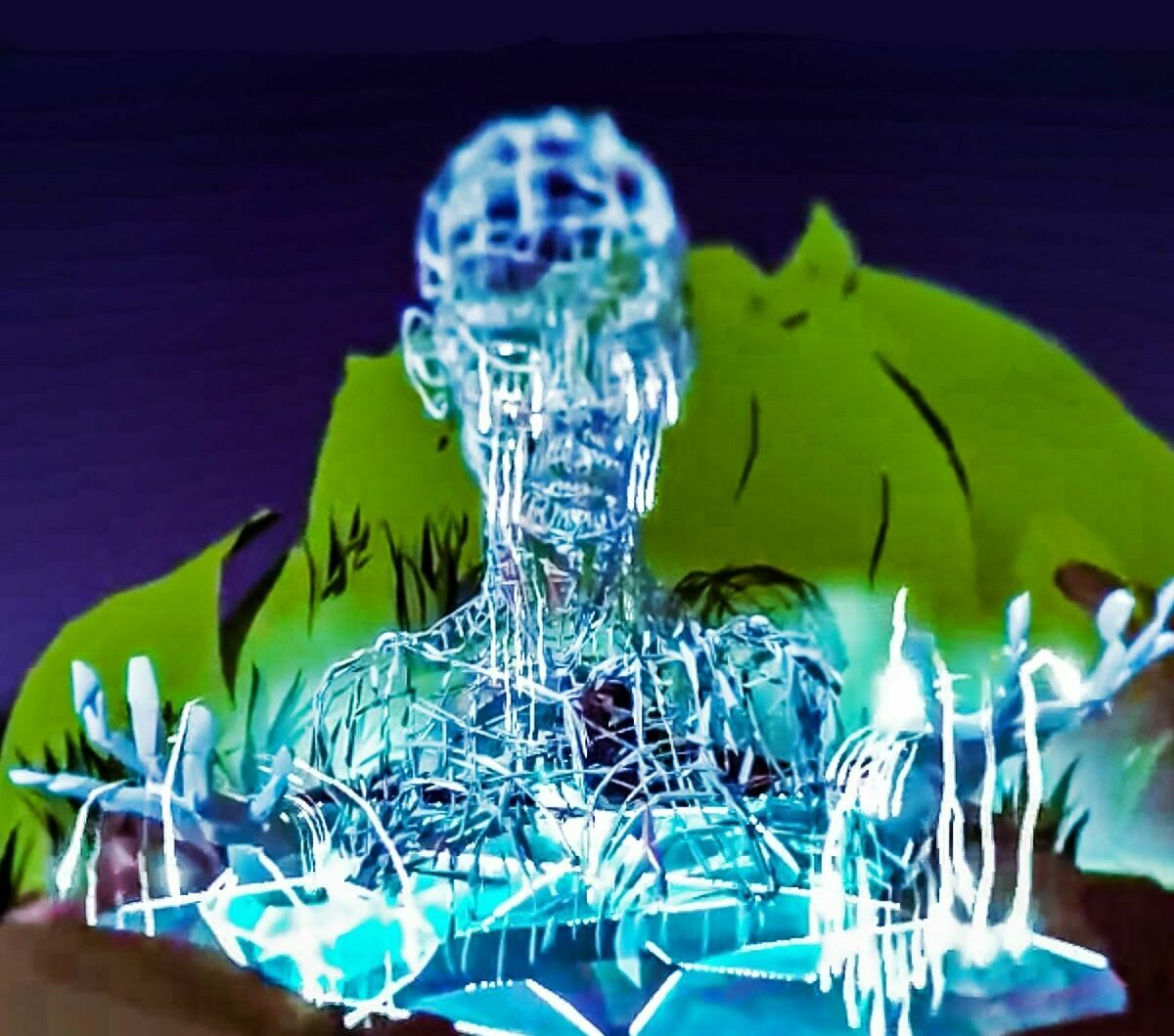 TEARS OF GAIA
Lick Run, WV. NEA Grant submission with Freinds of the Cheat non-profit. A massive sculpted cage that will help filter acid mine drainage from old mines in Preston County, WV.
RISING CARDINALS
Beckley, WV project. West Virginia's state bird transforms as it takes off into a simpler future.
The completed Rising Cardinals sculpture was installed and unveiled October of 2021 in Uptown Beckley, WV.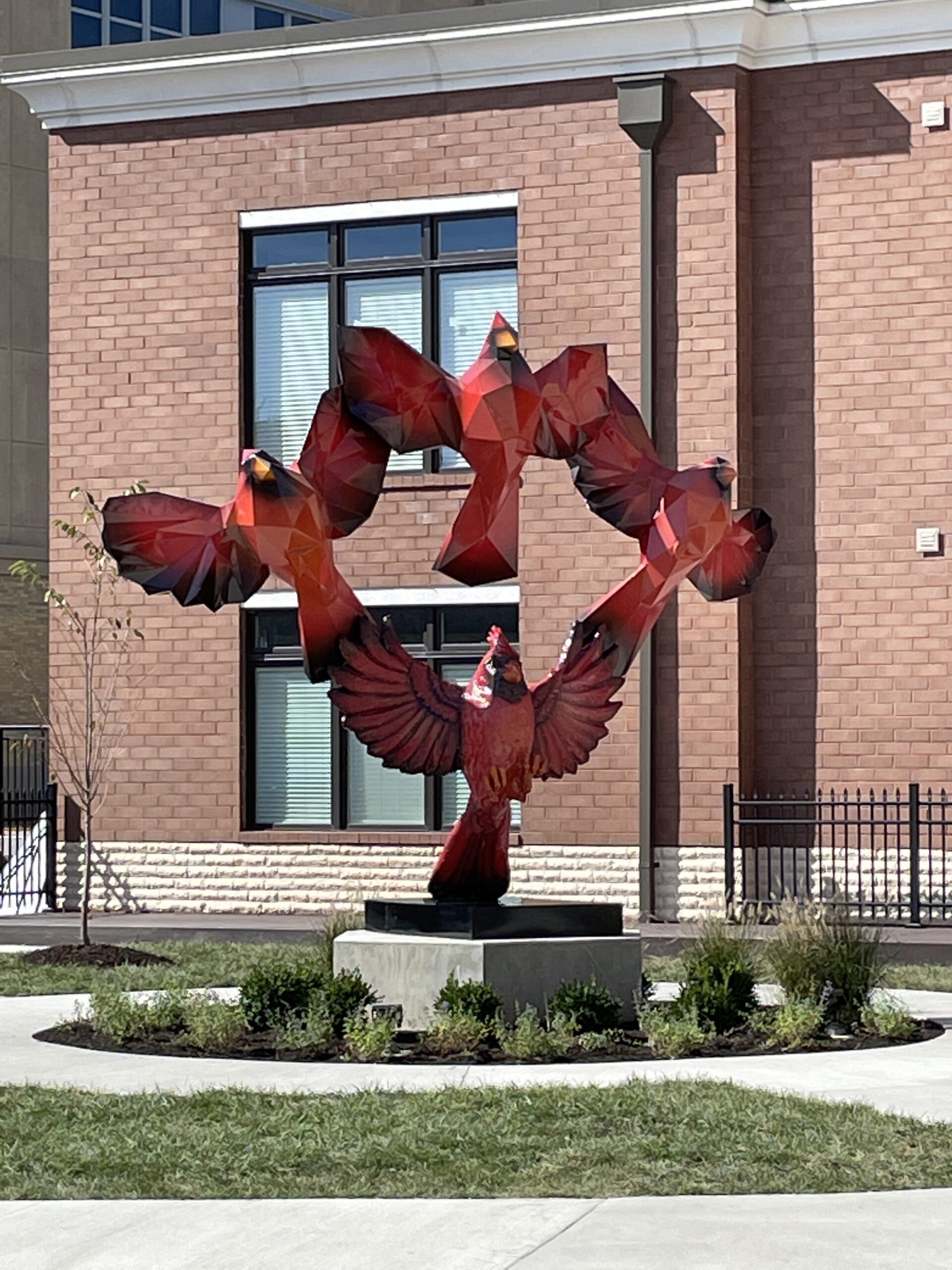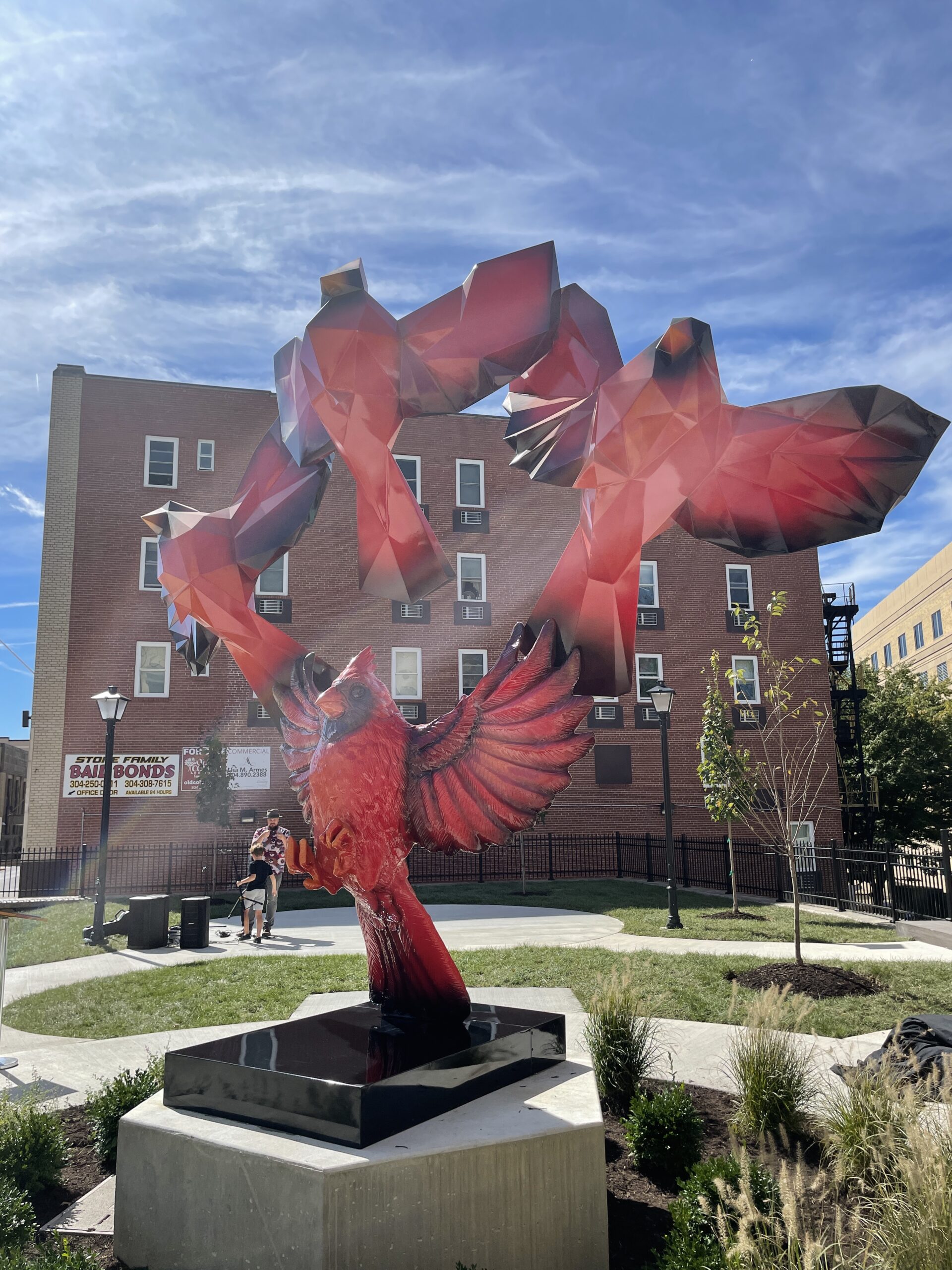 If you have an idea for a monument or custom work that you would like to discuss, please don't hesitate to write.
We respond to all client feedback and look forward to hearing from you!